Do YOU Have A DREAM?
Do you watch Fashion Television or imitate TV commercials, thinking you would have done it better?
Would you love to be part of TV commercials, music videos, or be a model on a RUNWAY? Have you dreamt about the intoxicating energy of modelling and the thrilling, fast paced world of commercials?
Faces For Africa will assist and train you to unleash your modelling career. Take the next step and contact us now!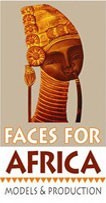 Photo Guidelines
Send us two photos (1 head and shoulder photo and 1 full length photo) of yourself dressed in casual attire but please refrain from wearing baggy, untidy or brightly patterned clothing. The photos must be taken from directly in front in a well lit room with a clean background
Here is an example of what is required: